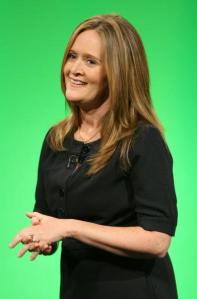 Federal prosecutors announced yesterday they will not make a fifth attempt to convict John "Junior" Gotti. Since 2004, Mr. Gotti has been tried for racketeering, murder conspiracy, securities fraud, extortion and loan sharking. He has evaded conviction each time.
The Times characterizes U.S. attorney Preet Bharara's statement on the matter as "terse."
The Daily News quotes Mr. Gotti's defense lawyer, saying that his client is now at home, "spending time with his kids, making chicken soup."
Former NY1 anchor Dominic Carter won't be sentenced until later today on November's attempted assault conviction, but he is aready facing repercussions for his actions. An NY1 spokeswoman tells the Post that Carter's contract expired "during the period all this happened" and was not renewed. General manager Steve Paulus says the station is "actively seeking a new host for 'Inside City Hall.'"
Meanwhile, the D.A.'s office has increased security for the two prosecutors in the Linda Stein murder trial. The Post reports that defendent Natavia Lowery's family members, "one aunt in particular," have been yelling at them, as well as sending insulting and threatening emails.
And the Columbia professor accused of punching a colleague last fall opted not to attend his required court appearance, says the Post. The judge has issued a warrant and adjourned the case until the 26th.
Finally, the Daily News reports that Law & Order has adapted the Letterman blackmail scandal into an episode starring The Daily Show's Samantha Bee. Ms. Bee plays a married talk show host with a history of taking "lady lovers." At one point, she delivers a Letterman-style confessional monologue:
"I don't know about the rest of you, but I've been having a pretty lousy week," the character played by Bee says, looking into the camera. "As I've mentioned before, I've done some pretty kinky things in my life – was anybody really surprised?"

She goes on to say the blackmailer has been granted the right to "drag a whole bunch of wonderful people through the mud."

Like Letterman, the fictional talk-show host got an envelope on her way to work that contained compromising images and diary entries.

"I brought it into the backseat with me," the host says. "What I saw, let's just say I didn't need a second cup of coffee."