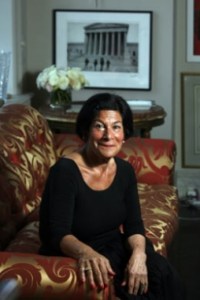 In a parable of juvenile delinquency, 15-year-old Wayne Henderson stabbed 12-year-old Luis Martinez after they went to a Queens park to smoke marijuana. A fight apparently erupted when Henderson accused Martinez of getting them in trouble the last time they smoked, writes the Daily News. Martinez suffered wounds to the neck and chest but is now in stable condition. The Times reports that Henderson could face up to 25 years for assault and attempted murder.
A 14-year-old girl who was also present fled after the stabbing, and was interviewed but not charged with anything. The unidentified girl is pregnant, notes the Post.
In other news of misspent youth, the Daily News heralds a proposed crackdown on "nutcracker vendors," the barbershops and bodegas that illegally sell vodka-laced fruit drinks to minors. A state senator and assemblyman have called for higher fines and longer sentences for those who booze up children.
Meanwhile, former NY1 anchor Dominic Carter faces a new round of abuse allegations following a conversation his 17-year-old son had Friday with his high school counselor. The Post says that Dominic Jr. reported seeing "blood and a broken hanger on the floor of his older sister Courtney's room." This seems like somewhat circumstantial evidence, but at this point Dominic Carter has exhausted both sympathy and credibility.
And jury selection begins today in the murder trial of Natavia Lowery, who's accused of murdering her boss–former Ramones manager turned celebrity real estate broker Linda Stein (interviewed here by Max Abelson in 2007). The Post says that Lowery ("Stein's pretty, young personal assistant") "insists she's innocent." The assistant district attorney, according to the Daily News, says she's "a thief and a cold-blooded killer."
And finally–inevitably–the Daily News reports on a "Twitter beef" that turned fatal.