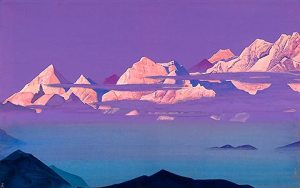 Former cargo worker Russell Defreitas described himself as "the brain of everything" in a plot to blow up fuel lines around JFK. His words come from court documents filed yesterday. The Daily News calls his bragging stupid. But he showed humility, too:
Confronted with surveillance tying him to the chilling scheme, Defreitas said he was clamming up because "I did not realize you had so much evidence," according to an FBI summary report.

"As Defreitas was walking out of the room, he told the investigators, 'You guys are the best,'" the report states.
Also maybe no so bright: using city funds to produce a pamphlet that describes how to use heroin. The pamphlet offers tips like: "warm up your body (jump up and down) to show your veins," according to The Times. Critics describe it as "a how-to manual for beginning drug users" that "makes drug use seem normal":
[City Councilman Peter] Vallone objected to safety tips like "drop the cotton directly into the cooker. Don't touch it!" To him, he said, that sounded like "you're going to prevent them from getting a boo-boo."

He also cited the tip about jumping up and down. "That's a helpful hint, not advice to prevent any disease," Mr. Vallone said.
A special narcotics prosecuter said that programs like needle exchange could be valuable, but that this "doesn't fall into that category."
Also heroin-related: a Brooklyn junkie got five years probation and 70 hours community service after she tried to sell an undercover cop a stolen drawing. The Post says "Himalayas," by Nicholas Roerich, has been valued at $125,000.
"I'm very sorry for what happened," Natella Croussouloudis said at her sentencing
Also in Brooklyn: A high school teacher has pleaded guilty soliciting sex from a minor after arranging online to meet a 14-year-old at a Queens motel. His screenname, according to the Post, was "EVRYDAYGURLS."
And the Daily News confirms that 2009 had the fewest homicides on record—end-of-year violence did not disrupt the year's overall trend. The murder count was 466.