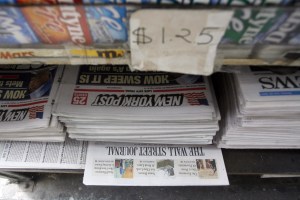 The New York Post has a political blog, which quietly launched today.
There are items on there from the paper's political team, including Maggie Haberman, Fred Dicker, Brendan Scott, David Seifman and Sally Goldenberg. Welcome to the Web!
The site is called Knickerbocker, which is also the name of the consulting firm run by Josh Isay, who should be flattered.