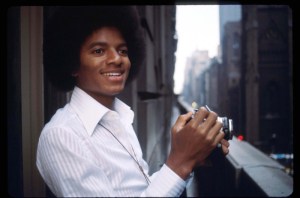 When it comes to goodbyes, 2009 was catastrophic. So before we bid adios to the old man with the scythe and welcome the new kid with his year to grow, let's retrieve the rest of the leftover New Year's Eve bubbly from the back shelf of the fridge and drink one last toast to the friends we left behind in the year that just ended. Last year's celebrity departures ran the gamut, from 101-year-old publishing icon Fleur Cowles to 32-year-old starlet Brittany Murphy. Start with Michael Jackson. Reviled by the tabloids and barbecued by stand-up comics, who called him "the only person in history who started out a poor black boy and ended up a rich white woman," he was treasured by a legion of loyal fans who forgave him everything. An often sympathetic object (and source) of myth and controversy, he made a ridiculous freak show of his life and became a poster boy for damage control—an eternal child who, like Peter Pan, refused to grow up, and paid dearly for his eccentricity. He was an eternal adolescent for so long that by the time he finally self-destructed, it was hard to believe he was 50 years old. His work will survive.
The movies will never be the same without beautiful, legendary Oscar winner Jennifer Jones. Through three tortured marriages to Robert Walker, David O. Selznick and billionaire Norton Simon, severe bouts of mental illness and the tragic deaths of two children, she epitomized movie stardom, smiling bravely and hiding her demons from the camera. What a book she could have written, but she was too much a lady to tell the truth. We also bid a shocking, unexpected farewell to vivacious Natasha Richardson, wife of Liam Neeson and member of a family of acting royalty, who died in a freak ski accident on the beginner's slope at a vacation resort in Canada. She was only 45. Like her famous mother, Vanessa Redgrave, she was fearless on the stage (Cabaret) and the screen (Patty Hearst), tackling everything from Blanche DuBois to Chekhov. Two more who closed their scrapbooks too early: hunky Patrick Swayze and Charlie's favorite angel, gorgeous Farrah Fawcett. Both lost long, publicized battles with cancer. I always think fondly of Farrah, who played my wife in her first film, Myra Breckenridge, thanking me many times through the years for a kindness and friendship I wasn't even aware of, insisting I helped her feel welcome on a deranged movie set during a difficult time in both of our lives. I didn't see her often after the film tanked, but every time I did, she rushed at me with outstretched arms and bear hugs. I don't think she reserved the same affection for Raquel Welch.
Another class act, Karl Malden, robbed the screen of a lot of dignity and perfection when he died at 97. Who could ever forget his Mitch in Tennessee Williams' A Streetcar Named Desire? He was joined by two popular character actors, Pat Hingle (still burning a hole in my movie memories as Warren Beatty's father in Splendor in the Grass) and versatile James Whitmore, who played everything from Harry Truman and Will Rogers to a dancing Cole Porter thug in Kiss Me, Kate. These guys were not leading men, but they turned every man they played into a leading human! It was au revoir to iconoclastic actress-author Betsy Blair, Oscar-nominated for Marty (1955), once married to Gene Kelly and blacklisted in the shameful McCarthy era, her once-promising career in ruins. I'll miss the flashing smile of dashing Ricardo Montalban, who broke the Hollywood taboo against Mexican-born leading men by becoming an MGM heartthrob, making love to Jane Powell, Cyd Charisse, June Allyson and Lana Turner in Technicolor; marrying Loretta Young's sister; and singing with Lena Horne in the Broadway musical Jamaica before he became a household name on the brainless TV series Fantasy Island. As Hollywood's most popular racial commodity, he played ancient Babylonians; Brazilian hockey players; a Japanese kabuki actor in Sayonara; a Blackfoot Indian chief; and in a bomb called Fiesta, the twin brother of a matador played by Esther Williams. (Don't ask.) For a time, he was the voice coming out of the steering wheel every time you turned the ignition key in a Chrysler convertible.
CAMERA-READY FOR their final close-ups: air-brushed Edmund Purdom, wooden dude in '50s sword-and-sandals epics such as The Egyptian and The Prodigal; rugged British star Richard Todd, a real-life war hero (a role he repeated many times in 28 films) who shot to U.S. movie stardom opposite Ronald Reagan in The Hasty Heart (1949) and Marlene Dietrich in Hitchcock's Stage Fright (1950). He was Ian Fleming's first choice to play James Bond, over Sean Connery. Who will make me laugh after actor–funnyman–celebrity chef Dom DeLuise and award-winning Bea Arthur, everybody's favorite Golden Girl, with the deadpan, drop-dead acid one-liners and the voice of Gravel Gertie? No more cream pies in the face for Soupy Sales, a veteran comic who grew up as the only Jewish kid in a backwater town in North Carolina, where his father owned a dry goods store that sold sheets to the Ku Klux Klan. It was one last "take" for David Carradine, oddball star of the Kung Fu series and 200 movies, mysteriously found hanging naked in a hotel-room closet in Bangkok wearing women's stockings; Brenda Joyce, the only actress who played "Jane" to two Tarzans (Johnny Weismuller and Lex Barker); Gale Storm, perky icon of early sitcoms like My Little Margie; Patrick McGoohan, Queens-born actor who specialized in playing suave British spies; Gene Barry, who ran the gamut from Bat Masterson to an aging drag queen in Broadway's La Cage aux Folles; Joseph Wiseman, veteran stage and screen actor who played 007's first villain in Dr. No; Edward Woodward, who co-starred with Tammy Grimes in the Broadway musical High Spirits and in the TV series The Equalizer; rotund Lou Jacobi, the ethnic character actor equally at home in comedies by Woody Allen or dramas like The Diary of Anne Frank; Paul Burke, star of TV's Naked City; Sydney Chaplin, actor-son of Charlie Chaplin, who played the original Nicky Arnstein opposite Barbra Streisand in Funny Girl; Kathleen Byron, the evil, sexually psychotic nun who scared me out of my socks in Black Narcissus (1947); Ron Silver, Tony Award winner and liberal political activist; Harve Presnell, commanding baritone who starred in Broadway's Unsinkable Molly Brown and repeated his role in the Debbie Reynolds film; Joel McCrea's lanky cowboy son Jody; nerdy, nasal comedian Arnold Stang; Wayne Allwine (the voice of Mickey Mouse); and Phil Carey, best known for 28 years on the TV soap One Life To Live, but long before that, he was a Warner Brothers contract player who co-starred with Doris Day in Calamity Jane. As a child weaned on radio, I also lament the passing of Joan Stanton, who played Lois Lane on the Superman serials for 20 years. England lost its sense of humor when British drag sensation Danny LaRue, a forerunner of Dame Edna, dropped his final lace hankie. For decades, his face and name rose higher on London marquees than Laurence Olivier's. It is said that his career earnestly began in the Navy when he delighted his fellow sailors by dressing like Hedy Lamarr in a shipboard production of White Cargo. I'll bet.
I am personally grief-stricken to lose my "adopted sister" and one of my closest and most cherished friends, the phenomenally talented Collin Wilcox, darling of the Actors Studio in the early 1960s and a favorite actress of Lee Strasberg and Jose Quintero; she surrendered the stage prematurely when film director Robert Mulligan (who also died in 2009) whisked her off to Hollywood in 1962 to play the white trash country girl whose false accusations caused all the trouble in To Kill a Mockingbird. How I will miss those once-in-a-lifetime summer nights watching the moon slumber from the back porch of her log farmhouse in North Carolina. I also pine for my friend and neighbor, the glam actress Ruth Ford, a Southern belle who once wrote a play with William Faulkner and toured the world in it with her second husband, Zachary Scott. An intense and intriguing party girl, she turned her Dakota apartment into a salon for everyone from Tennessee Williams to Greta Garbo, but she also painted my library in Connecticut on her hands and knees—the only time in her life she ever wore a pair of blue jeans. Also taking a final curtain call: Olga San Juan, sparkling Brooklyn-born "Puerto Rican pepper pot" who sang and danced with Bing Crosby and Fred Astaire in Blue Skies (1946) before making a 1951 Broadway splash in the legendary Paint Your Wagon; and sterling soprano Susanna Foster, who was a sensation in several '40s movie musicals, including the 1943 Phantom of the Opera with Claude Rains and Nelson Eddy. But when her career hit the skids it never recovered. At one point, she was living in the back seat of an automobile in Hollywood.
WHO WIL REPLACE replace the excitement of the old stars? Who will employ them without producers Roy Somlyo, Daniel Melnick and Roy Disney, Walt's nephew and the crown head of the Disney empire? Who will write about the rich and famous now that ace Hollywood reporter Army Archerd has typed his last gossip column, and jaundiced, gimlet-eyed name dropper Dominick Dunne is no longer around to cover the trials of celebrity criminals in the pages of Vanity Fair? Who will direct the newcomers without the aforementioned Robert Mulligan; Tom O'Horgan, hippie Broadway director of the rock hits Hair and Jesus Christ Superstar; France's Claude Berri; Paul Wendkos (Gidget); Ken Annakin (The Swiss Family Robinson); Howard Zieff, who graduated from hit commercials ("Mama mia, thatsa spicy meatball!") to hit movies (Private Benjamin); and John Hughes, who raised the bar for dopey teenage flicks with Sixteen Candles? Who will make them look so lustrous without the genius of Oscar-winning cinematographer Jack Cardiff (The Red Shoes, The African Queen), whose demise is another nail in the coffin of how movies used to look?