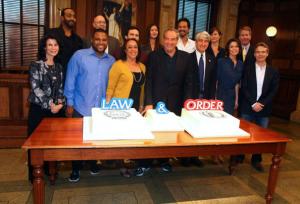 The city has begun charging production companies $3,200 to film in municipal buildings, a development that prodocers are not pleased with.
This is of particular concern to "Law & Order," with its many courthouse situations–the city's most-requested buildings to film in are the Manhattan and Queens Supreme Courts, and Brooklyn's Borough Hall. But what next?
"Our concern is that this could start a domino effect among other city agencies, which could make filming in New York cost-prohibitive," said Vans Stevenson, senior vice president for state affairs at the Motion Picture Association of America, a trade group financed by the major studios. "What's to stop the parks and sanitation departments or police stations or hospitals from instituting similar fees?"
Lest you worry: The city still offers a five-percent tax credit, and "Gossip Girl" includes very few sanitation-department-related plotlines.