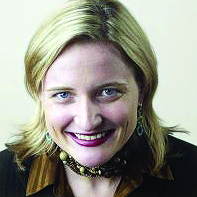 What horrible sin would cause the Real Estate Board of New York—the local industry's most powerful lobbying group—to deny a journalist complimentary admission to its black tie gala, an event so replete with honor and virtue that its own participants often describe it as the Liars Ball?
New York Times reporter Christine Haughney, whose beat includes commercial real estate—she's had three A1 articles on the topic so far in 2010—wrote up last year's gala for The Times on January 17, 2009. Some highlights:
Last year's ball "was so restrained that it bordered on gloomy." (Not exactly a shocking description, given that Lehman Brothers had just collapsed and transaction flow resembled a dripping faucet.)
Also: "The number of guests had shrunk so much that the balcony floor was half empty. They sat down and, for the first time in recent history, ate their dinners. They even humbly admitted that business might not be all that great."
Ms. Haughney went on to include a quote from the estimable Scott Latham, a top Cushman & Wakefield investment sales broker: "What you see are many more high-powered people here, because they have nothing else to do."
When Ms. Haughney requested a complimentary invitation for this year's Jan. 21 gala from the group's PR folks at the Marino Organization, she was, at the behest of the Board, rejected.
Though multiple sources blame last week's coverage for the blackball, REBNY claims that Ms. Haughney couldn't attend because she's not a real real estate reporter.
"As one of the most sought-after tickets, there are always more requests than can be accommodated," said Frank Marino, a REBNY spokesman, in a statement. "We therefore limit complimentary tickets to those members of the media who are assigned to the real estate beat."
Yet it's not as though Ms. Haughney covers fashion or something! Indeed, a bio on the Times Web site describes her beat thusly: "Christine Haughney covers the newly created frontiers beat for metro which explores neighborhoods throughout the city affected by the building boom over the past few years and the latest slowdown. … She has covered the real estate beat for more than five years. She joined The New York Times in 2006 to report for the real estate desk and has been covering the Frontiers beat since November 2008."
"I have the upmost respect for [REBNY President] Steve Spinola, and his judgment, but in this case, I don't see how you win barring a reporter from a public event," said political strategist George Arzt, of George Arzt Communications.
Ms. Haughney and her editor declined to comment.
drubinstein@observer.com