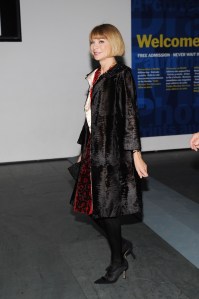 Preet Bharara is done going after John Gotti.
Conan O'Brien wants his $50 million.
Car service ends at Vogue.
The S.E.C. would like to slow down Wall Street.
A young journalist adopts craiglist as a comprehensive way of life.
H&M isn't the only one shredding clothes instead of donating them.
An NYU professor kills himself.
The State Liquor Authority would like some help, please?
Transit help on your phone. One problem: "It is not clear whether 'On the Go' will work without an active Internet connection, as is often the case while traveling underground."
Gawker puts a bounty on the Apple tablet.