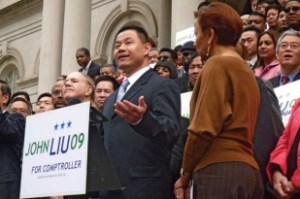 The New Yorker posts all of Salinger's stories for the magazine.
John Liu and Bill de Blasio get bigger details.
The Met's Picasso mishap prompts reflection on other accidentally damaged art.
Intel insider nabbed in Galleon case leaves Intel.
The mayor's budget? "Grim."
The Times and News Corp. couldn't work out a printing deal.
Gossip Girl films in Brooklyn-unclear whether they still think DUMBO is Williamsburg.
A second chance for smoky clubs?
No more Miramax.
Turns out chatter about the Apple Tablet actually began in 1988.