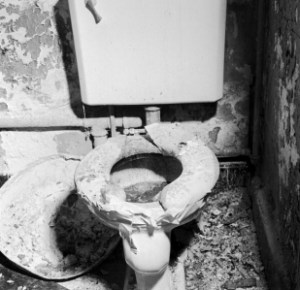 The Times cafeteria may have closed last week following food-poisoning concerns ("We are confident that the issue is behind us," says a spokeswoman), but in the grand scheme of New York media cafeterias, it's not doing too badly.
The New York Times cafeteria scored a 10 in its most recent inspection, notes Daily Finance, placing it somewhere between Condé Nast (7) and Reuters (40).
The Reuters report cited failure to vermin-proof the facility, potential contamination sources, and, ominously, "Other General Violation."
Bloomberg, with a mere 4 points, was the hygiene standout.