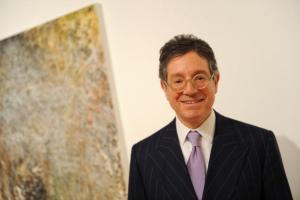 New York gallerist Jeffrey Deitch is "set" to take over as director at Los Angeles' Museum of Contemporary Art, writes The Wall Street Journal.
But the announcement of his appointment, originally scheduled for 10:30 AM Pacific Time, has been "delayed indefinitely" to accommodate a mayoral new conference. In the meantime, "The board is voting this morning to approve the appointment, which has been endorsed unanimously by a search committee, says a person with knowledge of the situation." All parties are presumably on the edges of their seats.
On Friday, the  L.A. Times called Deitch's potential appointment "a radical break from the usual museum-world pattern." Museum directors typically come from nonprofits, and Deitch's prominent role in the commercial art world has raised eyebrows. In fact, wrote the L.A. Times, "no major art museum in the United States is directed by a former owner of a commercial art gallery."
Still, the MoCA has plenty of things to worry about besides art world propriety. An article in Bloomberg News today recaps the "embattled" museum's position thus:
MoCA has been leaderless since Jeremy Strick resigned in December 2008 amid a financial crisis. MoCA's endowment had peaked at $38.2 million in 2000 and dropped to about $6 million by the end of 2008.