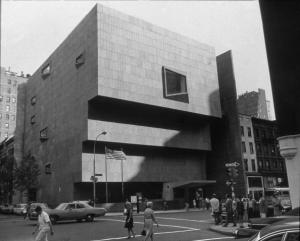 Danny Meyer continues to dominate, not just in Shake Shackery but also in fancy museum food. His Union Square Hospitality Group will be opening a new restaurant at the Whitney, reports The Wall Street Journal.
The museum's current restaurant, Sarabeth's, is brunch-and-pastry oriented; it seems the Whitney wants something more suited to large-scale catering. Sarabeth's closes January 17th and Meyer's still-unnamed operation opens this fall.
MoMA already has three Meyer-run dining options, which offer selections like foie gras terrine.