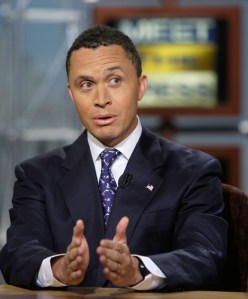 In between pedicures and helicopter rides, Harold Ford Jr. found time to dine at—where else?—Michael's on Tuesday.
David Patrick Columbia of New York Social Diary reports that Mr. Ford "breezed in" alongside Kammy Moalemzadeh, the managing director of Arcadia Investment Partners. (Senator Gillibrand has been spotted there, too.)
"[S]everal people went up to him as he entered the restaurant, stopping him right by my table. It was all about would-he, wouldn't-he?" Mr. Columbia wrote.
The society chronicler and the would-be candidate had met there the summer before. Mr. Columbia's take? "He still looks like a kid, an innocent."