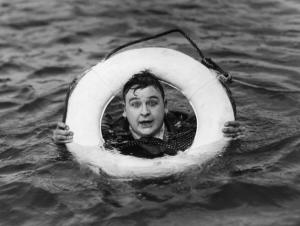 Like fellow Nielsen victim Kirkus Reviews, Editor & Publisher will be getting a second shot. The newspaper trade publication announced last night that it's been sold to Duncan McIntosh Co.
Haven't heard of Duncan McIntosh Co.?
Duncan McIntosh Co. Inc. is the publisher of several well-respected boating magazines and newspapers, including Boating World magazine; Sea Magazine, America's Western Boating Magazine; The Log Newspaper; and FishRap. The company also produces the Newport Boat Show in the spring and the Lido Yacht Expo in the fall. Both shows are held in California.
Still!
E&P plans to publish a print edition for February, and to begin updating online immediately.
But at The Business Insider, Observer alum Gillian Reagan digs up some bad news on former E&P editor Greg Mitchell's blog: He's been fired, and only four of the magazine's editorial staffers remain.
The new editor in chief will be Mark Fitzgerald, who previously served as editor at large.