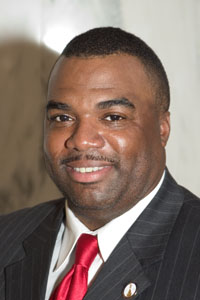 TRENTON – Council President Paul Pintella will kick off his campaign for mayor of Trenton at 5:15 p.m. tomorrow at the Lighthouse.
First elected to the council in 1994, Pintella is a longtime ally of retiring Mayor Douglas Palmer and is seen by some observers as the favorite to succeed his 20-year mentor
Crowded, the mayoral field includes Councilwoman Annette Lartigue, Councilman Manny Segura, former Mercer County Freeholder Tony Mack, School Board Vice President Alex Brown, and Public Works Director Eric Jackson.
Businessman Emmanuel Shahid Watson ben Avraham continues to probe a run, and Mercer County Freeholder Keith Hamilton is poised to formally enter the race, according to sources.