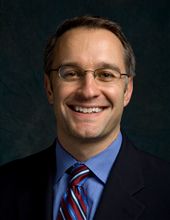 Mark Stanek, head of the Ethical Culture Fieldston School since 2008, announced today that he will be leaving at the end of his current contract. In the next academic year he'll be director of Shady Hill, a small private elementary (pre-k through 8th grade) school in Cambridge, reports The Times.
"While there are many things I cherish about Ethical Culture Fieldston, my spouse and I ultimately wanted to return to Boston," Mr. Stanek said in a statement.
His spouse is David Clarke, who had been slated to become Academic Dean at Greenwich Village High School. The school, pet project of Graydon Carter and New School president Bob Kerrey, was supposed to open last fall, but hit financial delays and remains "in the planning stages."
Maybe Boston schools compensate for their lack of Gossip Girls and Graydon Carters with New England stability?