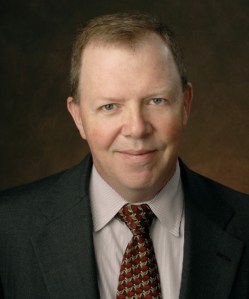 As New Yorkers strolled in Tuesday morning's balmy 30-degree weather, real estate brokers at a panel on "Deal Making During the Downturn," also found happiness in lower expectations.
"The market isn't good," said Kenneth McCarthy, a managing director at Cushman & Wakefield, who moderated the four-person panel hosted by the Real Estate Board of New York. "It just isn't as bad as expected.
"The recession is over," Mr. McCarthy added. Brushing aside this week's disheartening job stats, he said employment will rise in the next year and the real estate market will follow.
Still, 100 brokers were concerned enough to come out at 8 a.m. for a gloomily titled panel and some cold bagels at the Mendik Education Center. The board hosts the breakfast meetings a few times a year in a basement conference room on Lexington Avenue filled with sketches of Manhattan landmarks.
Normally, industry pros advise young brokers on how to succeed in a competitive market. But this time the breakfast drew a mixed crowd, from newbies to 30-year veterans. It was standing room only.
"Talk about a deal you've made in the last year," Mr. McCarthy asked the panelists. It begged the question: "Deal Making During the Downturn," nice alliteration, but also an oxymoron?
"I've made deals" – plural – "in the last year," Brian Gell, vice chairman of CB Richard Ellis, said.
"I've lived off Brian Gell's table scraps," Mark Weiss, the vice chairman of Newmark Knight Frank, said.
The commercial real estate market is driven by employment stats, which have, of course, been weak, Mr. Weiss said. But closing deals depends on the needs of individual businesses.
"Nobody knows what the numbers on availability and vacancy mean," Mr. Weiss said. "It's more about a gut feeling." He acknowledged that the stomach is really a fine-tuned instrument, which includes experience, some analytics and conversations with everyone from experts to crabby cabbies.
For newcomers to the industry perching anxiously near the door, the panel had sobering advice.
"Patience is a virtue," Alan Victor, who specializes in retail properties at Lansco Corporation, said. Days when the phone isn't ringing provide an opportunity to build relationships for the future. Small deals later translate into big deals, and small companies later become big.
Norman Sturner, a partner at Murray Hill Properties, was the panel's lone landlord. He was also its optimist. "The pessimists are not realists," he said. "Every year this country has a graduating class, and New York City is the place they want to be." Now they can afford it.
Even this muted cheer for New York would have been impossible when the topic was picked on Sept. 30. Ben Fox, the president of Winick Realty, who helped organize the panel, said the sobering advice is still relevant.
"We'll probably never hit a point where the market is as active as it was two years ago," he said. In a hopeful gesture, however, the next panel will bring landlords, tenants and attorneys together to discuss negotiation strategies.
"Just don't expect to slay any dragons immediately," Mr. Fox added.