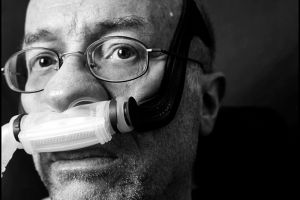 In the absence of students (college kids need extremely long breaks), events continue to occur at New York's institutions of higher learning.
Columbia's J-school, for example, announced that it has raised $15 million to start the Tow Center for Digital Journalism.
"With the establishment of the Tow Center, we expect to gain a more substantial understanding of how news media are evolving," said dean of academic affairs Bill Grueskin in a statement.
That sounds like a start.
Meanwhile, downtown, Forbes Media sold its Fifth Avenue building to NYU. David Carr notes that as news media evolves, the company "has been struggling to come to grips with the flight of ads to the Web."
Like print media outlets, universities too find themselves in a period of flux. The Economist reviews Columbia professor Jonathan Cole's new book, The Great American University, which details how America's "great factories of talent, ideas and technologies are threatened from without and within." Of course, one of the threats he describes is that universities are "simply too big and too rich," so the comparison shouldn't be taken too far.
And NYU's Tony Judt, scourge of the Anti-Defamation League, writes about Lou Gehrig's Disease for The New York Review of Books.
Judt is also profiled in this week's Chronicle of Higher Education. The piece opens with an account of a lecture at NYU's Remarque institute last fall, which he delivered from a wheelchair. He explained afterward:
I have nothing new to say about ALS. I do have something new to say about social democracy, and by saying it in my condition I can maybe have some influence on people's understanding of sickness. . . . There is something to be said for simply doing the thing you would do anyway, doing it as well as you can under the circumstances, and getting past the sympathy vote as soon as possible.