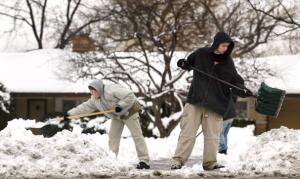 Today, The Wall Street Journal mourns the demise of the slush pile. Despite the democratizing effects of the Web, publishing houses, movie studios, and magazines alike have become decreasingly willing to consider unsolicited work. Their reluctance appears to stem from a combination of fears: plagiarism, expense, boredom, anthrax:
Book publishers say it is now too expensive to pay employees to read slush that rarely is worthy of publication. At Simon & Schuster, an automated telephone greeting instructs aspiring writers: "Simon & Schuster requires submissions to come to us via a literary agent due to the large volume of submissions we receive each day. Agents are listed in 'Literary Marketplace,' a reference work published by R.R. Bowker that can be found in most libraries." Company spokesman Adam Rothberg says the death of the publisher's slush pile accelerated after the terror attacks of 9/11 by fear of anthrax in the mail room.
There are a sprinking of slush success stories, and "slush stalwart" The Paris Review continues to read all manuscripts submitted. But long-shot discoveries, according to The Journal, are largely a thing of the past.
Instead try being president, a sure-fire way to ensure than editors sit up and take notice. Or, if possible, be a child prodigy.