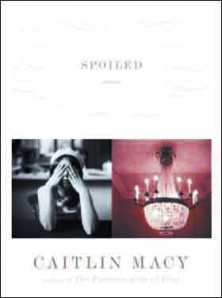 In "Annabel's Mother," one of the short stories in Caitlin Macy's 2009 short-story collection, Spoiled, socialite skirmishes between Bugaboo Brahmin moms and their nannies are set against the backdrop of a key-access-only private garden.
The private garden is a thinly veiled ode to Gramercy Park, near where Ms. Macy and her husband, Jeremy Barnum, lived before moving to a prewar condo off Fifth Avenue on the Upper East Side.
Three and a half years, two job switches for Jeremy and one short-story collection for Caitlin later, the couple has returned to their former landmark co-op at the corner of Gramercy Park North and Lexington Avenue. According to city records, the Barnums recently bought a $3.5 million high-floor duplex in the Herbert Lucas–designed, turn-of-the-century 1 Lexington Avenue. The Barnums used to live on the third and fourth floors, until selling that duplex for $2 million in 2006.
The new apartment, on the 10th and 11th floors, was designed by Nina Campbell and Eric Kohler, whom Douglas Elliman listing agent Gale Rundquist calls "the master of marble." The kitchen cabinets are original, but new appliances have been added, including a Sub-Zero refrigerator. "Everything was done of the highest quality." With new plaster moldings, remolded after the original; a wood-burning fireplace; and a 24-foot master bedroom, it would be hard not to get spoiled in what Ms. Rundquist proudly calls "a very sophisticated home."
"They really loved it and they signed a contract in four days." Ms. Rundquist told The Observer. It was originally put on the market at the end of 2007 and priced at $5.3 million; Ms. Rundquist had to ride out the market storm before interest picked up again, in October 2009. "There was a lot of interest in the building in the past few months; we had people saying they would take it immediately, but this couple was willing to pay a price, and they had already lived in the building, so it was really a perfect fit."
In more ways than one. As Eric Konigsberg writes in a February 2009 New York Times profile: "Ms. Macy, an author whose second book, a collection of short stories called Spoiled, comes out this week, has firsthand experience with feelings of financial and social inadequacy."
Indeed, several short years ago, the Barnums' life was a veritable urban legend of upper-crust woe. Mr. Barnum, a vice president and trader at JPMorgan Chase, was laid off in 2005, and then let go a year later from BlueMountain Capital Management, a hedge fund in London, where he worked after leaving JPMorgan. Around the same time, the Barnums' daughter, Violet, was applying to kindergarten. When she did not get into any of the private schools the Barnums were vying for—Brearley, Spence and Chapin—the family cycled into even deeper discord.
But things seem to have picked up for the Barnums: Mr. Barnum is back working at JPMorgan; Violet is happy at La Scuola d'Italia on East 96th Street; and Ms. Macy has a well-reviewed collection of short stories heralding her as a contemporary John Cheever. (Ms. Macy did not return requests for comment through her publisher, Random House, and her Web site.)
The Barnums will be in good co-op company as well at 1 Lex, with neighbors such as star restaurateurs Danny Meyer and Phil Suarez, and Tarantino muse Uma Thurman (though they missed former owner Winona Ryder by several years). The couple and their two young daughters will be living directly above Ms. Thurman's duplex on the eighth and ninth floors.
Another listing in the building crows that "a key to the Private Gramercy Park brings a European flavor to your lifestyle. Great for families and garden lovers where you will meet your new friends in Manhattan"—and garner material for sequel writing. But in case the key-in park isn't satisfactory, the Barnums' new duplex also has an 80-foot-long planting terrace with water access; original 1910 wrought-iron railing; and floor-to-ceiling French doors.
A key to a secret garden and a balcony high enough for Rapunzel to let down her hair: It's certainly a fairy-tale ending for a couple who felt the burn of the waning second Gilded Age.
cmalle@observer.com