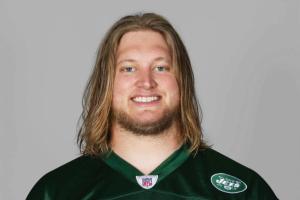 What happened to Carlos Beltran's knee?
Well, depends on whom you ask. Beltran said he called Omar Minaya on Tuesday night,  told him he was going under the knife the next morning, and that the general manager wished him well. Beltran's agent named three people in the organization who signed off on the procedure. But the Mets said yesterday they didn't know about Beltran's surgery. The Times thinks it doesn't look good for Minaya:
[W]hen the Mets held a conference call on Thursday to give their take on the dispute, they did not have Minaya speak on behalf of the team, even though that task would normally fall to a team's general manager.

Instead, the Mets called on the assistant general manager John Ricco to handle the conference call, suggesting, not for the first time, that the team no longer trusts Minaya to preside over potentially sensitive sessions with members of the news media.
And there's broad agreement that—whatever might have transpired—it's not good for the Mets. Mike Vaccaro thinks they should stand down.
The Mets have to suspend this fight immediately, because the longer it drags the pettier they look. They already fight a reputation — well-earned — of chronic bungling and epic bumbling, and even now will have a hard time explaining away Minaya's role in all of this. But when you think about this rationally, you have to ask: After what you saw last year, would you trust your knee to anyone affiliated with the Mets?

Or even a head cold?
The Jets are starting to trust Mark Sanchez. Steve Serby's column this morning tries to pin down whether Sanchez, a Southern California native, was, in fact, singing along to the Beach Boys at practice yesterday. When "California Girls" was playing?
"He was dancin' and singin' to that," Kellen Clemens told The Post. "Everybody was — it's catchy!"
Okay, but what about "Surfin' U.S.A.?"
"He sings along to everything," Nick Mangold said. Mangold isn't totally satisfied with the music selection. "We lack in '90s Grunge," he told Serby. He went on to discuss T.G.I. Friday's, Burger King, and In N Out Burger.
"I asked him something about In'N'Out Burger and he got all crazy on me because I didn't know enough about In'N'Out Burger, like I should be an expert on it, even though I'm not from the West Coast," Mangold said. "Apparently you can order animal-style, which I didn't realize."
Sanchez's mother, Olga Macias, is getting pretty excited about the game. "Aye yai yai!," she told the Daily News.