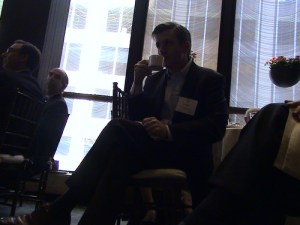 A few people noticed that among the mayoral aides on stage for the inauguration Friday, one of the most notable among them was missing: Kevin Sheekey.
There's been talk that Sheekey, the architect of Bloomberg's oddly plausible presidential campaign, would be even more bored with another four years of New York politics than he was with the first eight. So, was his absence a sign of something significant?
Maybe not.
A spokesman for the mayor said Sheekey was absent because he was on a family vacation.