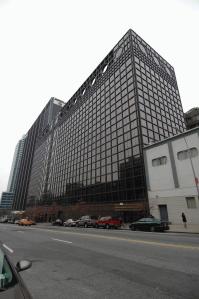 521 West 57th Street
A large-scale expansion will make the International Multiple Sclerosis Management Practice on West 57th Street the largest MS research and treatment facility in the world. Unusual in its close symbiosis of researchers and clinicians, IMSMP works with patients from more than 30 countries and offers services ranging from physical therapy to naturopathic care.
Construction is set to begin on the roughly 48,000-square-foot addition in July and will include a stem cell research lab as well as a wellness center and two new MRI machines.
"Our ability to make such a bold move in these times of economic uncertainty is a testament to our fund-raising, deep philanthropic appreciation and our drive to care and cure our valued patients," said IMSMP's director, Dr. Saud A. Sadiq.