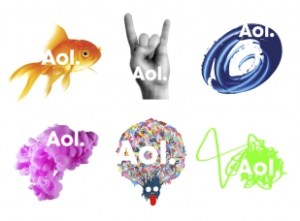 Seed chief Saul Hansell continues to give the hard sell on AOL.
Back in December, he said in an interview that his new employer was "just as much a journalistic organization as The New York Times"; now, he's trying to recruit his former Times colleagues. It seems Seed–the freelance content farm driven by search trends–is in need of "a few good editors."
Wrote Hansell in an email that Gawker obtained:
I'm about to start hiring for two roles.

Seed Editors. These people will work with me to develop ideas for Seed assignments, work with AOL editors, and help review articles as they are submitted. Experience working with a wide range of freelance writers and stringers is important. So is a combination of high editorial standards and the creativity to use new technology and new procedures to creative innovative journalism.

Seed Editorial Assistant. This is a spectacular job for someone just starting out in jounalism who wants to be in the middle of reinventing the field. I need someone filled with ideas and curiosity, with writing and editing skill, fluent in the Internet, comfortable with numbers and spreadsheets, to help expand Seed and the new sites we build using it. AOL, with 80 sites and a growing staff of 500 full time journalists is among the best places for someone to build a career for the future.
With the alternative of building "a career for the future" out of unpaid labor, maybe this is true?
In any case: "This is only the beginning of what I hope will be a lot of opportunities for very creative people," Hansell writes.
This week's Bloomberg BusinessWeek has a piece on AOL's "newsroom of the future."
The newsroom of the future looks like this:
Tacked to the newsroom walls in AOL's downtown Manhattan headquarters are pages and pages of Web traffic data. The numbers tell the growing number of journalists who work there how well their articles are performing and–thanks to the ads that appear alongside them–who's paying the bills.
We foresee no difficulty in attracting very creative people to such an environment.