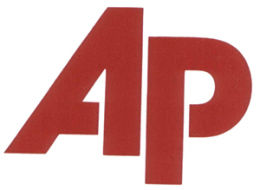 The venerable Associated Press has stamped its imprimatur on a name for our latest economic slump. The three-year freefall that began in December 2007 is now, according to the AP, the "Great Recession."
The decision was something of a no-brainer reports Bloomberg News. "Some terms we talk about for many years," said David Minthorn, one of the editors who decided to include the new term in the latest edition of the AP Stylebook. But, as Bloomberg notes:
[Some] lexicographers were skeptical about the timing of the inclusion, noting not only that the term has been used before for other economic downturns and also that even the Great Depression wasn't widely used until years later. Still, they agreed this most recent period is deserving of additional recognition.
Perhaps we should take a lesson from these lexicographers, and from our forebears–who proved hardy enough to weather a then-unnamed downturn–and wait until unemployment inches a little farther from 10 percent (including a sizeable contingent from the AP's own ranks) before we decide whether this is, in fact, the Great Recession, or a Greater Depression, or a Fierce Contraction, or an Absolute Utter Cataclysm.