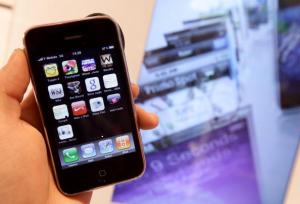 Everyone was mildly weirded out when Apple suddenly removed sexually suggestive iPhone applications from its online store. Why the sudden change, and why did mainstream bikini-pic purveyors like Sports Illustrated seem to be exempt?
However, those who enjoy viewing mildly racy images on a four-inch screen need not worry: it looks like there may be plans to reinstate the banished apps.
Mashable says that Apple has just started giving developers the option to categorize their apps as "Explicit"–a potential "placeholder" for some future App Store category catering to "a more restricted corner of the market."
In other words: good news for fans of "Sexy Scratch Off" and "Dirty Fingers"!