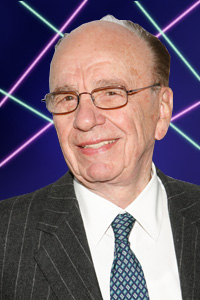 Alan Patricof– Godfather of venture capitalism, among the first to invest in Apple and AOL.
Tim Armstrong– AOL's savior-in-chief. Laying off hundreds and looking for a rebound.
Rupert Murdoch– conservative newspaper titan stumbled with MySpace but recovered with Dow Jones, DirectTV and now Hulu.
Fred Wilson– NY's most visible venture capitalist, blogs on avc.com.