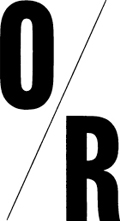 Bookforum editor Chris Lehmann didn't realize that his book deal was settled until contacted by The Observer. He hadn't even signed the contract, he explained.
The Observer was pleased to be the bearer of good news.
Lehmann's book, Rich People Things, was sold to Colin Robinson at Or Books by Melissa Flashman of Trident Media and will expand on his column of the same name for The Awl. Lehmann says it will be a sort of "bestiary of the permanent institutions of American capitalism."
Or Books launched last year, and since the success of their first title (the anti-Palin anthology Going Rouge­­), co-founder Colin Robinson likes to point out that the company is "currently the only publisher in New York that can claim to publish only bestsellers." Or's business plan involves using the money that would otherwise go to distribution on marketing–all sales are direct-to-customer–and spending at least $50,000 marketing each book. Online video is a favored strategy.
For Rich People Things, Robinson hopes to use guerrilla marketing tactics "to annoy the rich people" Lehmann takes on–and, of course, to "promote through The Awl as heavily as we possibly can."
Robinson says he had been talking about trying to do a book with Lehmann for "at least five years and maybe more than that." And through the editorial collaboration Mischief & Mayhem, he has worked with Awl editor Choire Sicha, who "pointed him in the direction" of Lehmann's work for the site.
Given the unpaid writer's "holy mandate to cannibalize content," Lehmann plans to do some recycling of his gratis web work.
"I hope our website is always a place where people can publish things that are too *whatever*," said Sicha in an email, "too not profitable, too much about poor people, too not sexy, too weird, too dirty, too wacky–for magazines and newspapers but are just right to be the barest kernel of a book."