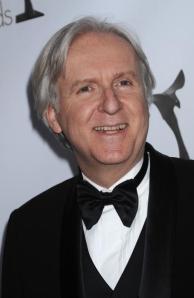 In addition to the usual financial services–bond trading, brokerage, investment banking, private equity, and so on–Cantor Fitzgerald is now offering you the chance to bet on your favorite films.
"People love movies, and this is a way for them to profit from what they know," Melanie Gordon-Felsman, a Cantor spokesperson, told Reuters. "Let's say you love 'Avatar,' and you loved 'Titanic,' and (director) James Cameron's coming out with his next movie — so you want to get in the game."
Basically, you can start betting on a film six months before its release, and then you get one-millionth of the gate from the first four weeks if it beats some agreed-upon expectation.
Weirdly, this isn't even that much of a departure for Cantor Fitzgerald, which already operates the Hollywood Stock Exchange–"trade movies, stars and more"–where a ticker of recent movies runs along the bottom of the screen and where today's featured IPO is apparently an actress named Alexa Davalos.