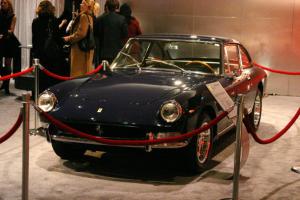 The Michael Mineo police brutality trial is wrapping up, but testimony remains as contentious as ever. Yesterday defense lawyers flat-out called Mineo a liar. The Daily News writes:
"He has no regard for society at all," lawyer Stuart London said, detailing Mineo's seven arrests and his inconsistent statements and comparing him to his tattoo of a chameleon smoking marijuana.

"An animal that changes its appearance, changes its color and likes to get high," London said. "That's really the best metaphor of all for Michael Mineo."
"Tuesday was a day of defense lawyers thumping lecterns, wiping brows and occasionally drawing the ire of the judge," reports The Times. Today, the court hears closing arguments from the prosecution.
In other news of police misdeeds: the officers accused of shooting Sean Bell will not face a federal civil rights case. Officials from the Justice Department said in a statement, "Neither accident, mistake, fear, negligence, nor bad judgment is sufficient to establish a federal criminal civil rights violation."
And in questionable crime prevention strategies, a marked increase in "stop-and-frisks." According to the Daily News:
Meanwhile, both the Post and the Daily News have accounts of a Merrill Lynch broker with an ill-gotten Ferrari.
Summarizes the Post:
A mediocre stockbroker duped Wall Street titan Merrill Lynch into believing he was a portfolio powerhouse — deserving of a $780,000 loan his first day on the job — then used the dough to buy a Ferrari and split, prosecutors said yesterday.

Steven Mandala, 29, surrendered yesterday to face indictment for grand larceny, money laundering, identity theft and other crimes in the scheme.