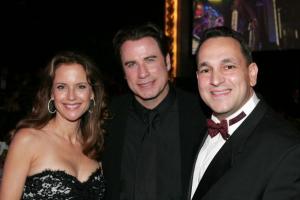 The state senate has voted to expel face-slashing Queens senator Hiram Monserrate, who was convicted last fall of misdemeanor assault. The Times chronicles the political vacillations that led to this point. According to the Daily News, Monserrate has promised to challenge the decision, saying "he expects to be a senator for 'many, many years.'"
Still, even if he fails and indeed loses his seat, Times columnist Jim Dwyer notes that he can at least keep his chair:
Every senator, from the most senior to the least, sits in a handsome high-backed burgundy leather chair. The chairs have identical brass plaques, held on by two screws….

By act of the Legislature, all former senators are entitled to purchase their chairs for $25. The Senate will deliver it to him anywhere in the state, at no charge.
In oher news of shady politicians, Bronx city councilman Larry Seabrook was indicted yesterday. The Times lists the charges against him:
Money laundering, extortion and fraud in a series of schemes that included helping a close associate win a contract to install boilers in the new Yankee Stadium and siphoning hundreds of thousands of dollars in city money to himself, friends and family members.
But this is not all. According to the Post:
His amazingly brazen, slimy scams included altering a $7 receipt for a bagel sandwich and a diet drink to make it seem as if he had paid $177 for the lunch, which he had delivered to City Hall, officials said. The Democrat then submitted the doctored receipt for expense reimbursement to a political club he controlled, investigators said. Asked about the Bagelgate brouhaha, Seabrook's lawyer, Murray Richman, quipped, "Bagels can be expensive."
The morning's non-political crime news includes uptown burglaries, Craigslist prostitution, and the theft of a Park Slope dog's sweater:
Donna McPherson, 42, says she tied up Lexie, her 10-year-old Westie, in front of Ace Supermarket "for two minutes" so she could buy milk.

When she returned, his $25 green wool coat with leather trim and belt was gone.

Fortunately, she said, Lexie wasn't wearing his pricier Burberry.