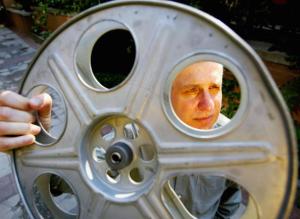 Karen Schmeer, a respected documentary film editor known for her work on Fog of War, was killed Friday in a Upper West Side hit-and-run. Three thieves had stolen Zyrtec from CVS, reports the Daily News, and were attempting to flee the scene when they struck Schmeer.
Errol Morris tells the Post: "I've known Karen for a very long time, and she was my finest editor…. She was immensely talented. It's a huge loss."
He has been charged with posession of stolen property, grand larceny, and impersonating a police officer.
Meanwhile: landlords and supers get creepy, from Brooklyn to the Upper West Side; a Bronx man does jail time–repeatedly–because of mistaken identity; and some guy in the Village keeps robbing sex shops and ice cream stores.