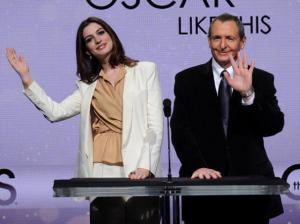 On Tuesday, the Post was wringing its hands over the lack of police loyalty ("Blue Wall Falls at Sodomy Trial … A Brooklyn transit cop stared down three of his brother officers yesterday"); today, it's the firefighters:
So much for the "red wall of silence."

Several off-duty firefighters who were working at a Brooklyn bar when a drunken horde of smoke-eaters attacked a group of civilians have given damning statements against their FDNY brothers to investigators, The Post has learned.
Video surveillance footage of the Brooklyn bar fight also points to the firefighters. Arrests are expected soon.
Meanwhile, back among the cops, a judge has upheld the firing of Officer Anthony Chiofalo, who said that he accidentally ingested marijuana after his wife put it in his meatballs. The Daily News writes:
The panel of judges agreed with [Police Commissioner] Kelly that the high levels of marijuana found in Chiofalo's hair samples could not have come from accidentally ingesting the drug in food or from second-hand smoke.
But this doesn't mean that his wife didn't spike the meatballs:
Chiofalo's wife, Catherine, smokes marijuana for back pain and admitted to investigators that she laced her husband's meatballs in hopes that he would be fired before getting killed on the job.
And in housing-related crime: a Bronx condo has paid $1 million to a resident after covering up her rape, and three lawyers and a city corrections officer have been charged with real estate fraud in Brooklyn.
Finally, the feds will be auctioning off the jewelry that Anne Hathaway received from her fraud-perpetrating ex-boyfriend, reports the Post. Among the items available are "two Rolex watches, a five-strand, pearl-beaded necklace, two rings and a Louis Vuitton box."