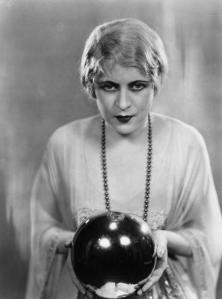 The Times reports today on the NYPD databases that catalogue the distinguishing characteristics of potentially criminal New Yorkers:
The tattoo database is one of dozens kept by the Police Department in its technological information hub, the Real Time Crime Center, to jump-start criminal investigations by giving detectives more to go on than a person's height and weight.

Aside from arrest data and the tattoo database, the center, which was created in 2005, breaks down information in all sorts of ways. There is a database for body marks, like birthmarks and scars. It keeps track of teeth, noting missing ones and gold ones. It keeps track of the way people walk: if there is a limp, it notes its severity. And it has a so-called blotchy database, of skin conditions.
The New York Civil Liberties Union is not super into these databases, but the cops appreciate being able to call up information on tattoos reading "Boo" or "I Love Rudy."
But should observation and cataloguing fail to provide insight into the unknown, there's always recourse to the supernatural–psychics! Although ideally not a thieving psychic, as one Upper West Side woman learned the hard way. Reports the Post:
In a suit filed in Manhattan Supreme Court, a woman says Sylvia Mitchell conned her out of over $10,000 with schemes to cleanse her of "impurities."

Dane Chan only caught on to Mitchell's act after the psychic got her to fork over $9,000 for items from a Polo Ralph Lauren store that the supposed seer said were needed for a "ritual."…

During Chan's first, $20 reading, she was "told that she would 'live long' and that [her] 'family was useless,' " the suit says.

Chan, a restaurant worker, returned the following February. And for $60, Mitchell had her "hold a crystal wand for approximately three minutes" and again found she would "live long" and that her "family was useless."
Greyhound, meanwhile, has recovered the bus that disappeared from its Manhattan garage early Sunday morning. It turned up in Queens, where the Post says it was spotted by a "driver for the rival Peter Pan bus company."
Witnesses are weirded out, according to the Daily News:
"Who would want to steal a Greyhound?" asked Jose Martinez, 42, a worker at an East Elmhurst deli where the $75,000 bus was found. "It's not like you can sell it or hide easily."
Also recovered: three of the Keith Haring-inspired photographs that were apparently stolen from a party last week. The Post reports:
Sandra Shafer, who produced the shoots, said, "A girl called today and will be returning three prints. She did not realize she could not take them. Keith Haring always wanted the public to 'own' his artwork, and I guess now they really do own them."