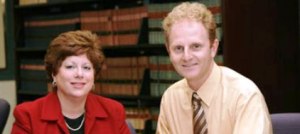 The field of candidates who want to succeed state Sen. Bill Baroni (R-Hamilton) is quickly settling.
Assemblyman Wayne DeAngelo (D-Hamilton) will not entirely take himself out of the running for Baroni's soon-to-be-vacated seat, but he will not challenge his fellow 14th District assembly member, Linda Greenstein (D-Plainsboro), if she wants it.
"As we draw closer and Linda is the frontrunner, I'm not going to push a convention. I'm just not ruling myself out of it for whatever reason in case Assemblywoman Greenstein changes her mind," DeAngelo said in a phone interview with PolitickerNJ.com. "If she wants to bow out for whatever reason, I don't want to take myself out of the circle just yet."
Greenstein, who has served in the Assembly for eight years longer than DeAngelo, became the frontrunner for the Democratic state senate nomination on Friday, after Gov. Christopher Christie announced his appointment of Baroni to the Port Authority.
Democrats think they stand a good chance of taking the seat, since the district is traditionally competitive and filled with thousands of state workers likely to be upset with large swaths of Christie's cost-cutting agenda.
But the jockeying for position for the Democratic nomination has been delicately orchestrated. Since this is the only legislative seat expected to be up this year, the state party and legislative leadership are likely to pour millions of dollars and significant resources into it. Prospective candidates don't want to alienate top Democrats, including Senate President Stephen D-West Deptford) and Democratic State Chairman/Assemblyman John Wisniewski (D-Sayreville), who are expected to be involved in the selection process.
DeAngelo says that he expects Senate Democrats to commission a poll in the district shortly. Republicans already did, testing Hamilton Councilman Goodwin, Mayor John Bencivengo and Councilwoman Kelly Yaede.
When Baroni resigns from the senate early next month, Republican county committee members from the district's towns in Mercer and Middlesex will convene to pick an interim replacement. Bencivengo declined to run, and Goodwin, who has not yet declared his candidacy, is considered the most likely Republican choice to fill the seat.