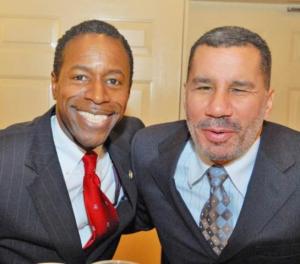 Bill Clinton is hospitalized with chest pains.
Chuck Schumer works against the SCOTUS ruling on campaign spending.
President Obama shifts on a tax promise.
A tax increase may hit families making less than $250,000.
Sheldon Silver wants the state Inspector General to look at the Aqueduct deal.
Jim Odato reports that Malcolm Smith's member items are being investigated by the U.S. Attorney.
Here's Hiram Monserrate's complaint.
Larry Seabrook gives up his chairmanship.
Tom Precious decodes Antoine Thompson's vote.
David Paterson said he doesn't have that much money because he's an outsider.
Michael Bloomberg does Fashion Week.
Bloomberg closes Broadway, for good.
Harold Egeln covers a local race in Bay Ridge.
And on Room 8, NGD takes on EJ McMahon and Nicole Gelinas.