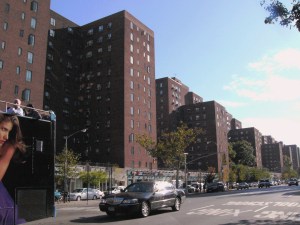 Looking to make a possible bid for the property themselves, the Stuyvesant Town/Peter Cooper Village tenants' association has found itself a corporate law firm. The association announced Monday that Paul, Weiss, Rifkind, Wharton & Garrison would provide it representation as the imbroglio at the apartment complex moves forward.
"We believe that the tenants are the key to a successful solution to the ownership of this iconic housing complex—and we are looking forward to helping them achieve their goals," Paul Weiss partner Meredith Kane said in a statement.
The announcement said Paul Weiss "will represent the TA without seeking compensation from tenants."
There's a link here to City Councilman Dan Garodnick, who lives in Peter Cooper Village and who played a leading role when the tenants tried to buy the complex back in 2006 (they submitted a bid of more than $4 billion). Before he was on the council, he was a litigator at Paul Weiss.
The tenants' lawyer last time around was Len Grunstein, an attorney at Troutman Sanders who orchestrated the bid and also urged the initial class action suit that ultimately resulted in the courts ruling that thousands of units had been illegally deregulated at the property. His recent past has been less triumphant: Mr. Grunstein has been implicated in a federal investigation into a $50 million kickback scheme. (He can no longer be found on the Troutman Sanders Web site.)
The tenants are one of a growing list of names interested in getting in on the 80-acre, 11,200-unit property on Manhattan's East Side. Its 56 red-brick buildings are for whatever reason a shiny, attractive lure for the city's top real estate names, and Richard LeFrak and Wilbur Ross, for instance, have been publicly making noise about buying the property.
Of course, the site isn't for sale and it doesn't seem likely to be for some time to come. While primary owner Tishman Speyer has agreed to hand over the keys to creditors, there are still a long list of issues to resolve, including whether or not to sell at all.