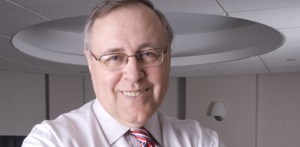 Mayor Bloomberg and the powerful Real Estate Board of New York have been sharing a common interest in the Independence Party lately.
Both shoveled money at the state party in the past seven months. Mr. Bloomberg gave a record-high $1.2 million donation, in two $600,000 payments, and a set of landlords together put more than $700,000 toward the party as part of an effort to create their own well-funded, autonomous political force within the broader Independence Party. (The Daily News and Post reported on Tuesday, Feb. 9 that the Manhattan DA is investigating issues with the mayor's donations.)
Now the two are looking to the same adviser.
Bradley Tusk, the former campaign manager for Mr. Bloomberg, has been interviewing for a job to help lead REBNY's effort, according to multiple people familiar with the talks. And as part of a set of recent meetings on the initiative, Mr. Tusk gave a presentation to REBNY members outlining a possible path forward for the effort.
Both the Bloomberg administration and REBNY say there is no coordination between the two camps—"There have been no links to the mayor or his campaign. Tusk is a talented person who we are talking to because of his talents," REBNY president Steven Spinola wrote in an email—but it's easy to see an aligned if separate interest.
The agendas of both are challenged by the recent rise of the labor-backed Working Families Party, and with Republicans currently out of control in Albany, the business interests of the state are looking for another vehicle to influence policy. The Independence Party, meanwhile, has proven willing to extend its brand to those with deep pockets who generally share the party's goals.