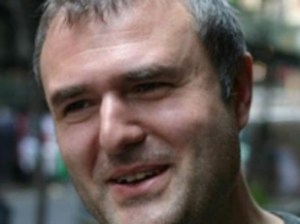 Nick Denton has fired Gawker editor in chief Gabriel Snyder and acquired Cityfile, along with Cityfile founder Remy Stern.
The Awl has two in-house memos heralding the changes, which apparently went out one minute apart.
In Denton's announcement of the Cityfile purchase, he writes:
The company is making its first acquisition: Cityfile, the New York news site founded by Remy Stern. The price is not being disclosed.

Cityfile will be the New York and media industry channel on Gawker, alongside Valleywag and Defamer, our tech and entertainment sub-sites. Cityfile's 2,000-plus profiles of New York notables will be the centerpiece of our new topic and people pages. And Remy Stern, a former writer on several Gawker sites and editor at the now-legendary Radar magazine, will take over as editor-in-chief of Gawker. He starts on February 22nd.

We had hoped to persuade Gabriel Snyder to stay in a management role. But he's moving on. With help from an awesomely strong team of writers and the new Gawker.tv operation, Gabriel doubled Gawker's audience during his tenure (http://bit.ly/c6BXk8.) To anyone out there looking to build up an online property: snap him up quickly.
Snyder's goodbye memo provides a more terse summary:
Honesty is Gawker's only virtue, so it seems inappropriate to engage in the usual corporate euphemisms of "wanting to explore new new opportunities" or "take a larger role in the company" or "spend more time with my family" (though eighteen-hour days and seven-day work weeks do take their toll on personal relationships), so I'll put this as plainly as we'd report any other masthead ouster: I am being canned.
Cityfile's site already links to a new Gawker channel.