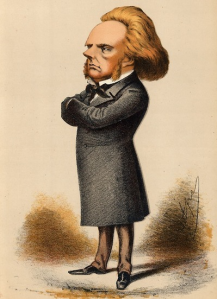 Last week's Observer profiled Goldman Sachs spokesman Lucas van Praag, who has an impeccable taste for majestic Victorian taunts. (He's reacted to stories in the Wall Street Journal and its peers with phrases like "tittle-tattle," "effluent," and the iconic "chimera produced by a febrile mind.") In an era when large portions of the country already consider Goldman to be a rotten-souled supervillian, the story explained, "to go around and stick your head out of the sunroof of your Bentley and say, 'Fuck you, critics' is counterproductive."
Over the weekend, the Post said that Goldman Sachs had hired the Texas-based public relations firm led by Bush confidant Dan Bartlett to gauge the marketplace's "perception" of the firm. Does that mean the Bentley sunroof is closing? Not quite. "In short, no news here. Carry on," the Wall Street Journal said, pointing out that Mr. Bartlett's firm had done market research for the investment bank before. And don't forget that Goldman watchers like Charlie Gasparino have been talking for months about Goldman looking for public relations help.
After last week's Observer story, there was buzz about Mr. van Praag's fate at Goldman–but the issue is more interesting than one spokesperson, even if his vocabulary is exceedingly awesome. The firm's real problem has been a widespread and constant sense it gives the world that it considers itself untouchable and invulnerable ("We did not have a near-death experience," "We would not have failed"). As the profile said, that's a worse message than Lloyd Blankfein's famous "God's work" blunder, because it insists, unsmilingly, that Goldman is God.
"I fear the traders running the place do not understand that, while they are the biggest and baddest players in the global financial markets, who have to apologize or explain themselves to no-one, they don't control the game," The Epicurean Dealmaker said recently. "Politicians and regulators do. (And they answer, at least indirectly, to the general public.) These are the people they have to appease. Or at least not piss off."
Whether or not Goldman Sachs executives are turning to a Bush-connected consultant in Texas, will they decide that they no longer want to openly irk everyone? Can the firm restrain itself, in other words, from opening its sunroof?