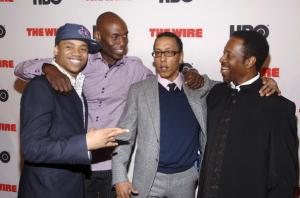 Neighborhood activists have triumphed over HBO: The channel will stop showing a documentary on prostitution in Hunts Point. HBO first aired Hookers at the Point in 2002, and received criticism even then for its outdated depiction of the neighborhood.
After the Bronx borough president, Rubén Díaz Jr., learned it had been broadcast again in January, he demanded a meeting with the cable executives to discuss the documentary that would not die.

Well, HBO finally got the point.
A couple of hours after an inquiry from City Room, executives at HBO promised they would no longer broadcast the film by the same director whose oeuvre includes "Pimps Up, Ho's Down."

"We figured it would be the best thing," said an HBO spokesperson who refused to allow her name to be published. "The fact that you brought this up now, you know, I guess it makes no sense."
The Times further explains that "disco-holdover clothes, poufy 'dos and boxy cars betray the film's 1980s roots."