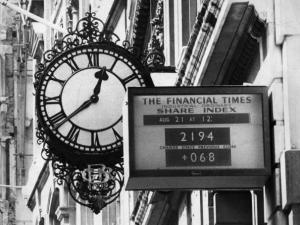 The Financial Times's web site, purported model for The Times impending paywall, has gotten a little less accessible. It used to be possible to circumvent the site's restictions by searching an article's headline, taking advantage of Google's "First-Click-Free" plan–but no more. Searchers will now be limited to five articles per day.
paidContent summarizes the odyssey:
The FT.com until 2007 had operated one big paywall (an annual subscription that now costs between £171 and £259). Then online publisher Ien Cheng introduced a third-way model that, regardless of search spiders, gave five free articles to non-subscribers and a further 25 to those who register for free. Since Cheng's exit, FT.com has slimmed that to just one free article and another nine to signed-up free members.

But the FT has been doing so boldly, and it's worked – just as it's raised its cover price in response to rising sales, paid FT.com subs rose 22 percent to 121,000 between December 2008 and 2009 and FT.com is amongst those leading the charge.
Good signs for the "metered model"?