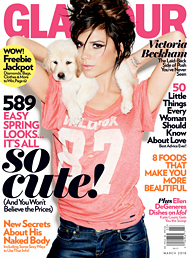 Another Condé entry into the digital magazine world: Glamour will be releasing an iPad edition, reports MediaWeek.
It'll be the first female-oriented magazine to get the Apple tablet treatment, following such titles as GQ, Wired and Esquire. And as Observer alum Gillian Reagan points out on the Business Insider, Apple should probably work harder at convincing women it isn't totally oblivious to them:
Although Apple initially received backlash from some female tech fans for its cringe-inducing name, Jobs and other magazines need to appeal to more than just gadget-obsessed guys to make it successful.