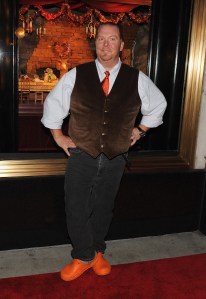 David Paterson vows to be "competitive."
Times execs chat about the metered model.
Sarah Palin will join Jay Leno on his second night back.
Bill Clinton promises that he'll keep it together at Chelsea's wedding.
MSNBC did better with the USA-Canada hockey game than it did with Election Night in 2008.
Multinational corporations are among those upset at President Obama.
Mario Batali is teaming up with some brewers to open a rooftop brewpub.
The RWDSU endorsed Kirsten Gillibrand.
Bipartisanship! The jobs bill advanced in the Senate with some G.O.P. votes–including new guy Scott Brown.
The Attorney General defended the justice system.
Novelists tell the Guardian their rules for writing.
Vogue's dumbest sentences get their own Twitter feed.