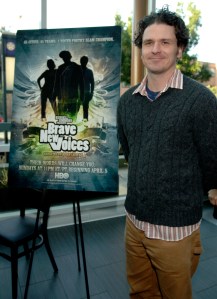 Should Dave Eggers edit the Paris Review?
The National Enquirer is in the running for a Pulitzer.
Donnie Walsh cleaned the Knicks' cupboard.
Mort Zuckerman is talking to the state Republican chairman.
Someone on the WaPo editorial board would like Mr. Zuckerman to be D.C.'s mayor.
Lynn Yaeger takes surprising stances on sisters: likes the Olsens, isn't so sure about the Mulleavys.
The Tribune Company is still reorganizing.
JWoww's two favorite designers are "Ed Hardy and Marc Jacobs." Marc is probably super psyched.
Nicholas Kristof becomes an HBO star.
Pre-reflecting on New York.
The comptroller finally gave some city money back.
Brooklyn represented in the James Beard nominations–Dressler's and the Brooklyn Brewery!