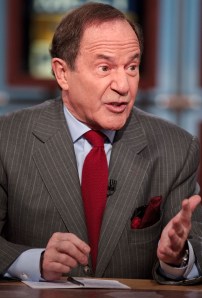 Mort Zuckerman is considering a run for the U.S. Senate.
Columbia is going to start admitting 50 more students per class.
David Yassky may be your next Taxi Czar.
Alec Baldwin "assaults" a Post photographer.
Carols Slim ups his investment in The Times.
The Washington Post hires another former speechwriter for George W. Bush.
All that bad press might be a Buzz kill.
Tim Gunn suggests that you avoid peeing at Fashion Week.
Lew Fidler likes Kirsten Gillibrand.
Judge Jed Rakoff would like to see more from Bank of America.
Bloomberg LP employees get an early Valentine.
Someone got married on top of the Empire State Building.
No more hipster trailer park.