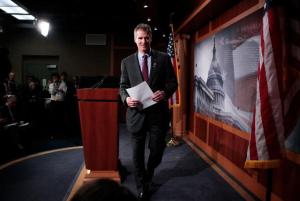 The Daily Caller has an injured employee, and a mystery, on its hands.
Scott Brown is sworn in.
Jeff Zucker went before House Democrats today.
George Packer and Nick Bilton are getting into it.
All eyes on Judge Jed Rakoff.
Lots of Oscar screener copies are leaking.
Two galleries show non-O'Keefe vagina art.
J.Crew is super into the Lower East Side, apparently.
Coming soon: Momofuku Milk Bar cookbook (and homemade crack pie).
Hachette Book Group moves to an agency model.