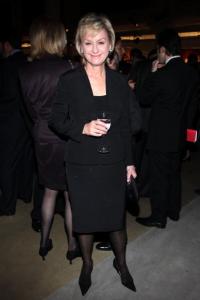 "If the circus were the biggest employer in New York, I'd fight for every acrobat and ringmaster in the tri-state area," wrote Reshma Saujani at the Huffington Post.
Raj Rajaratnam has a date with the S.E.C. before Preet Bharara's office gets a crack at him.
Bank of America and the S.E.C. are pretty happy with their settlement, and don't think it really requires any changes.
Scott Stringer took some questions about his State of the Borough speech.
Joe Biden devotee taken down by Mounties.
Marathon Google Books hearing tomorrow!
Tina Brown is hosting a summit.
Here is how Obama looks when he is trying to look interested in things.
HBO gives Will Ferrell's "Funny or Die" a half-hour show
Gossip Girl films at Columbia.
Marc Jacobs' business partner tweets and deletes a naked guy.
Many people would prefer things be free.