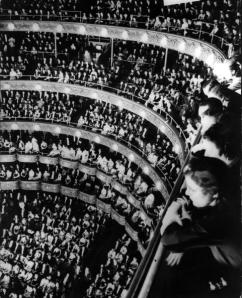 A trade school where you are unlikely to learn practical skills.
East Villagers are not keen on the NYU-Times Local blog, says Curbed.
Forest City says busted ACORN won't derail Atlantic Yards deal.
AIG didn't expect the public to be angry about post-bailout junkets.
Rubert Murdoch thinks the smart money is on Smart Money.
Emily Gould gets some dating advice from the Millionaire Matchmaker.
The Public Theatre and the Old Vic start a study-abroad program for theater pros.
The restaurant owners of Manhattan and Brooklyn eye each other's boroughs curiously.
It's getting more expensive to go to the Metropolitan Opera.
White House won't water down the Volcker Rule.
Two and a Half Men temporarily down a man.
Editorial upheaval at Interview.
Buyouts come to ABC.
The Village Voice is too tricky for Gawker's "secrets."
Central Park coyote caught on tape.