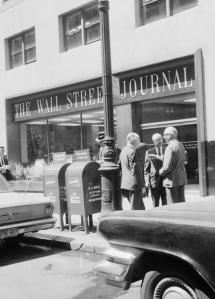 Jonathan Krim, currently the local innovations editor at the The Washington Post, is becoming senior deputy managing editor at WSJ.com.
"He'll join us March 15 and play a lead role in managing WSJ.com and shaping and executing our ambitious online strategy," said managing editor Kevin Delaney in a staff email. "Jonathan brings a remarkably strong mix of news and online experience to help us further build on our Web and journalistic momentum."
Before his time at the Post, Krim was an editor at TheStreet.com and the San Jose Mercury News, where he worked on two Pulitzer-winning series. Delaney previously held Krim's new position.